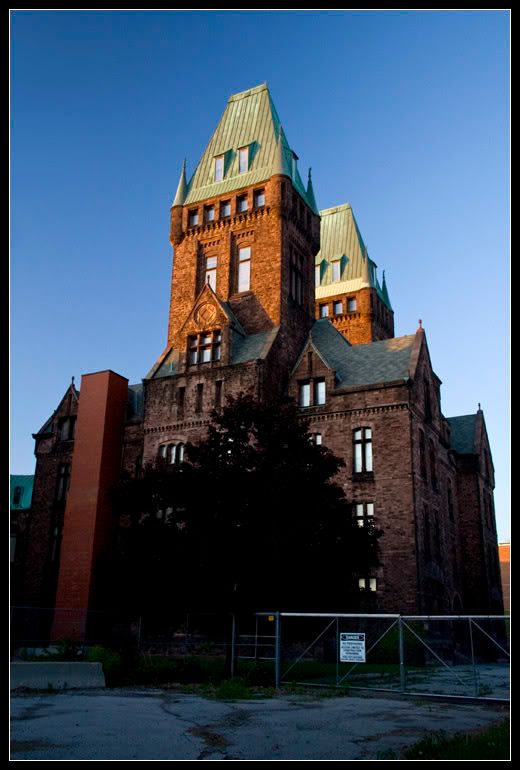 Designed by H.H. Richardson, the Buffalo State Hospital was constructed in 1870 and stopped housing patients in the mid 1970's. One of the largest still-standing Kirkbride buildings, the state hospital became a great example of Richardson's style, which later in his career would become known as Richardsonian Romanesque. The hospital has been known by many names, including the Buffalo State Asylum for the Insane, Buffalo State Lunatic Asylum and most recently as the Buffalo Psychiatric Center.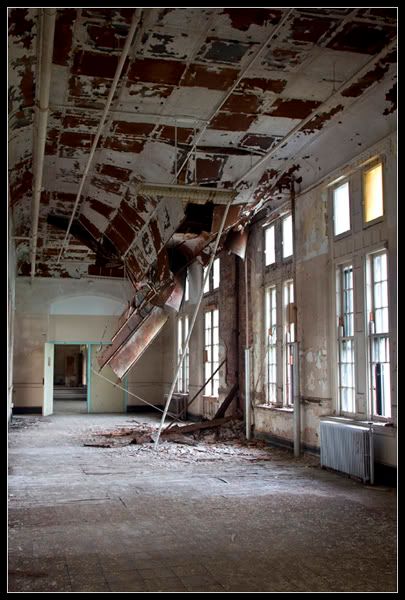 Heavily influenced by 12th century medieval architecture, it was clear Richardson spent years studying architecture in Paris. Many of the asylum's grandest features represent his love of cathedrals and towering masonry, from the stained glass, dual towers, interior ornate columns, Celtic fireplace ornament and high ceilings, among others.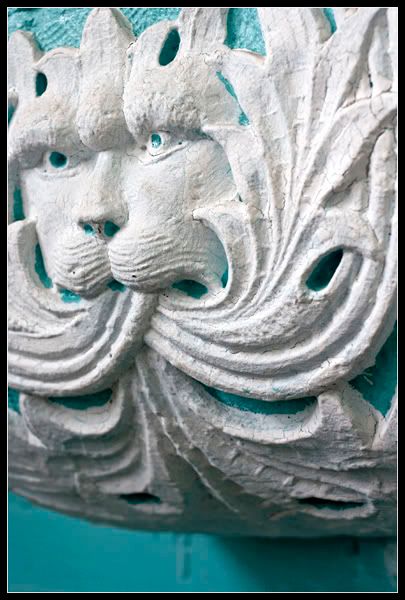 Actual construction of the Buffalo State hospital would take many years, with the groundbreaking occuring in June, 1871. The complex, which would total eleven buildings. would not be finished until ten years after Richardson's death in 1886.

In 1876, pressured by a tightening budget, Richardson suggested that the outer wards on each side of the administration be constructed out of brick rather than stone. Creating the drawings for the brick wards between 1876-1877, the rest of the project was overseen by other architects. The admin, topped by its twin towers, and the male wards to its east were opened in 1880. The three brick wards on this side were demolished in the 1960's.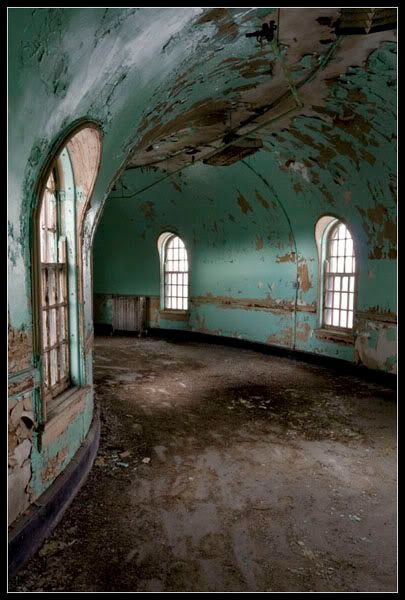 The unique exterior of the admin and wings is faced with rough Medina sandstone, a reddish stone quarried in Orleans County.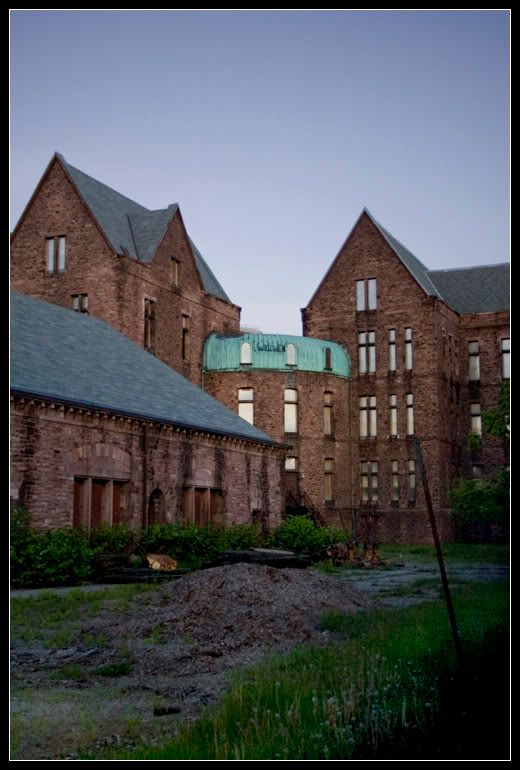 The entire Richardson complex is on both the National Register of Historic Places and the National Historic Landmark list.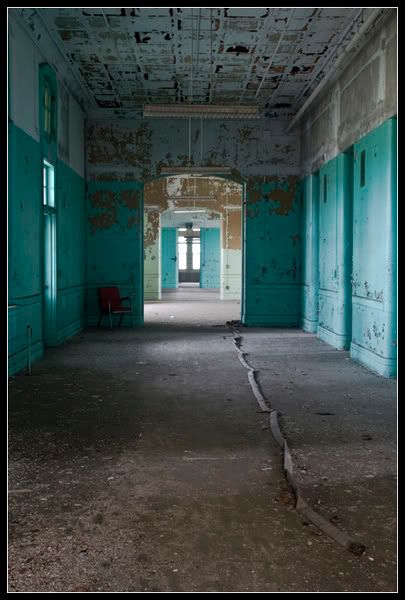 This was probably the last chance I'll ever have to see the complex in its current state, and I am happy I went.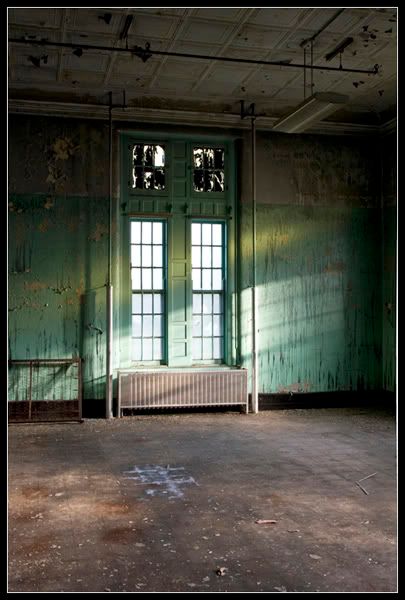 Late afternoon in a fire-damaged room.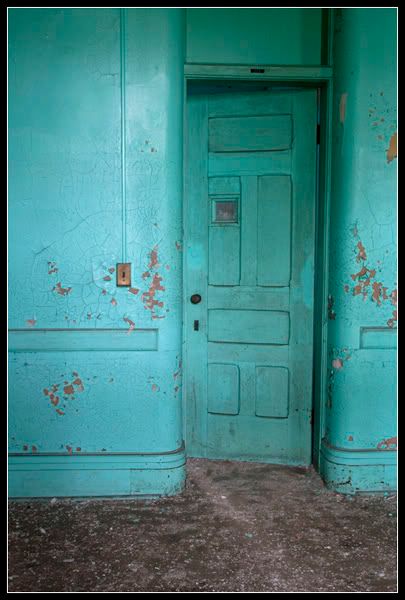 Aqua seclusion room.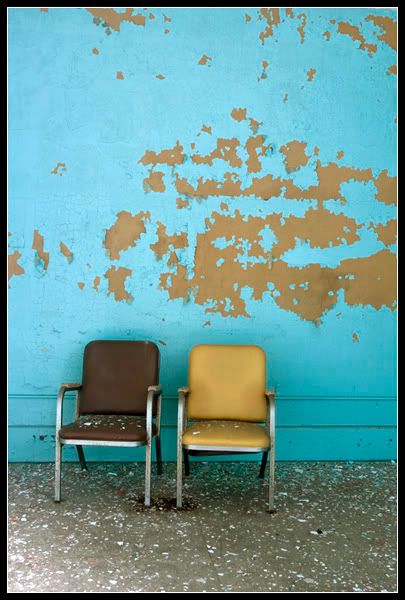 Two chairs against a blue wall.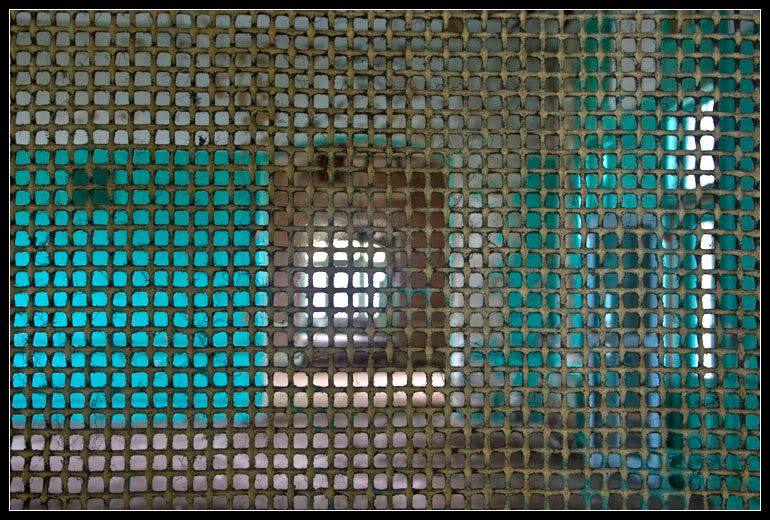 View through a seclusion screen.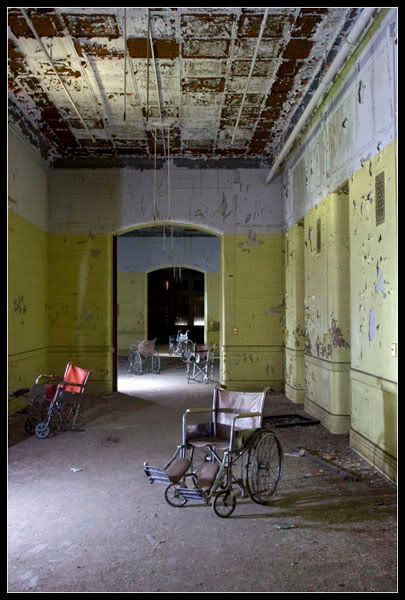 Wheelchairs on the dark, entirely boarded first floor.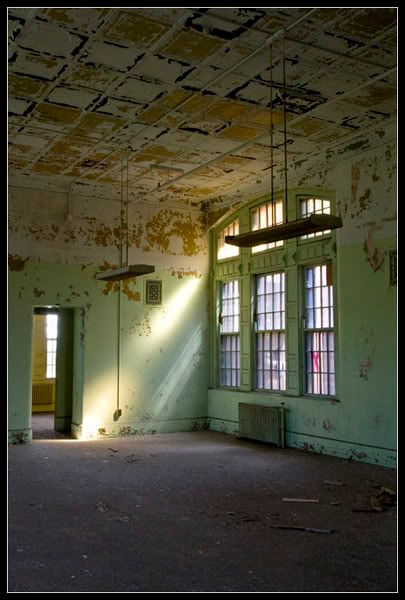 Dawn light in a second-floor dayroom.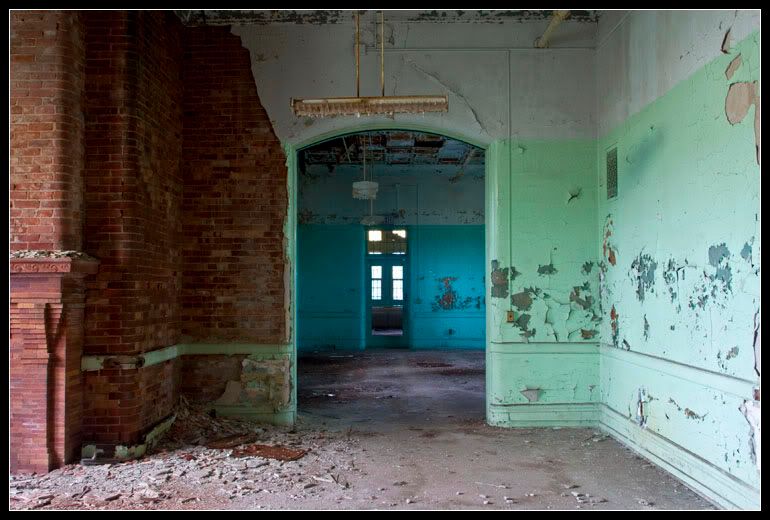 End of a ward.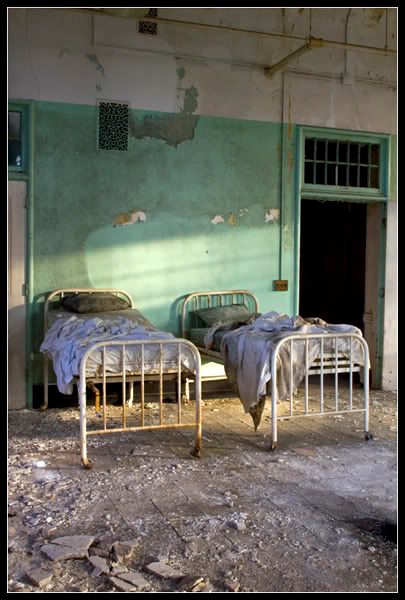 A great place to watch the sun set.
Historical Information/Photos on the Richardson Complex
Info on the active Buffalo Psychiatric Center
Kirkbride Buildings- Buffalo State Hospital
Richardson Center Corporation